Health and Efficiency are Natural Bedfellows
Monica
It's possible to be each exclusively, but why not be both? Health and efficiency habits often intersect; whether you are consolidating your workout to maximize intensity or getting an adequate eight hours of sleep to curb drowsiness during your productive hours. Ultimately, the landscape of efficiency is fully imbued with reverence for health. There are endless ways to save both time and energy and contribute to your health without going too far beyond your reach (but don't let it stop you). You might already be practicing methods that integrate health habits and efficiencies, such as:
Exercising
Meditating
Consuming regular nutrients
Socializing
Practicing self-improvement
Sleeping
These, of course, are some of the bonafide beneficial habits of health and wellness. Perhaps we might consider how these habits demonstrate a relationship to efficiency and, more specifically, time and energy preservation and procurement. While I'm no accredited health specialist, the aforementioned habits are widely corroborated by evidence, credibility and experience. Without sounding grim, the cost of continually neglecting these health practices could be sickness and death, so discussing how these habits might be efficiently integrated in our lives poses an unequivocal benefit to those who wish to live more productively and harmoniously.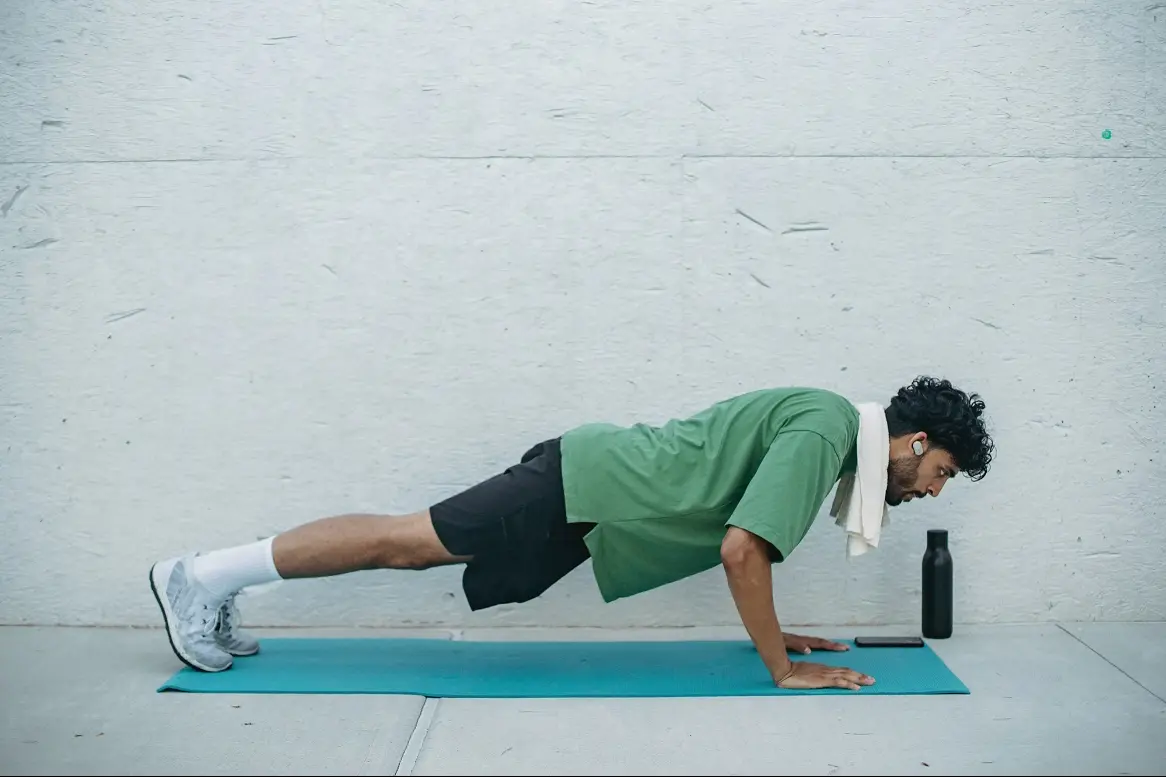 Much like a cost-benefit analysis, we might assess whether the exertion of energy involved in a task yield either a surplus or deficit of energy. In the case of an energy surplus, we know that the health habit in question has an efficiency component (meaning efficiency). For instance:
Health habit and energy: sleep
Saving energy: sleep for exactly 8 hours                   
= Energy surplus: use for exercise, for mental sharpness
Here, we observe that the benefit of sleeping for 8 hours is having more energy. On the contrary, if we were to sleep for more than 8 hours, we would have an energy deficit because sleeping expends energy, which in turn yields less energy to be spent elsewhere.
We can perform a similar analysis in relation to time efficiency:
Health habit and time: exercise
Saving time: maximize intensity of exercise for less time =
+Time surplus: for work, socializing, and meditation
Here, we observe that the benefit of high-intensity exercise is more time. On the contrary, the result would rather predictably be a time deficit given a longer exercise period, therefore procuring less time to dedicate elsewhere.
As you can see, there's no one-size-fits-all approach to integrating health practices and efficiency in our lives. Most health habits will procure either a time or energy surplus to make room for other beneficial practices. However, efficiency is optimal when individuals are discerning about adopting health practices that might equally address time and energy procurement, as well as effectiveness. These examples are more specific. For instance:
Health habit in relation to time and energy: taking vitamins
Saving time and energy: Supplements essential nutrients you might have to spend time, or exert energy, to acquire, such as spending time in the sun or adjusting your diet =
Time and Energy surplus
Health habit in relation to time and energy: meal preparation
Saving time and energy: Optimize your time and energy for later by intentionally preparing nutrient-rich food in advance =
Time and Energy surplus
While health and efficiency are by no means mutually inclusive, it's possible that contextualizing health through the lens of efficiency might make us healthier in the long-term. Efficiency happens when time and energy are optimally exerted or, in many cases, saved. For example, one might make an analogy from fuel efficiency; whereby the optimization of an energy producing and expending machine is contingent upon the functionality and integrity of its constituent parts, and the operator.
Proportionally, healthy bodies need adequate inputs and modes of conservation. This is like defining biological homeostasis. In other words, a collection of small decisions and their consequences over time contributes to the preservation of holistic health. Considering that, what contributes more to longevity than an efficient whole-body machine?
In summary the reality of our lives is that if we can build efficiency into our health practices we are more likely to establish habits that stick with us.