Keto Clarification
Info VisualArms
The following opinions are not intended as medical advice. We always recommend talking to your doctor before starting a significantly different diet.
As a proponent of life balance, health, fitness and dietary wellness, we are always inquisitive and obsessive about results. So, when we hear people's diets don't seem to be working, we get really curious as to why or why not. The keto diet is a fascinating case study. There's something incredibly elusive about the Ketogenic Diet. Despite its credible and popular reputation as an effective weight loss tool, it is difficult to qualify as a coherent means to an end. There is no shortage of eager endorsements of the Ketogenic Diet, granted, many of them are justified. For example, people do tend to lose weight while in a state of Ketosis.
There is also significant evidence to suggest that the Ketogenic Diet aids in the prevention of inflammation, and neurological ailments such as Alzheimer's and Seizure Disorder. There are those for whom ketogenic dietary measures are medically beneficial. Some people claim to feel mentally sharp on the Diet, while others feel less hungry throughout the day. Whatever favourable observation one makes about the effect of his or her Ketogenic Diet, the question remains whether that individual correctly attributes those observations as being innate by-products of the Diet, or simply by-products circumstantial to the state of his or her pre-diet health. For instance, one will surely perceive feeling less hungry throughout the day as an improvement if that individual is used to consuming large quantities of processed foods. Who's to say, though, that the reasonable response to this is the Ketogenic Diet? To make that simplistic conclusion about a solution to the state of one's health might be to compensate for lost health, or provoke worse health.
Implied in the above argument is the philosophy of taking a holistic approach to health. While diets can be quite effective in mediating consumption to a specific end, they tend not to emphasize an integrated idea about health that encourages equilibrium across the body. That value system maximizes potential without needing to compensate. Ketosis, for instance, helps people lose weight by depriving the body of carbohydrates which, in turn, forces the metabolic system to use Fats as a primary source of energy. Carbohydrates facilitate a unique and essential form of ATP energy production within a cell. The body has evolved dependable and adaptive systems specific to that process. So, while Ketosis offers an alternate means of ATP production, its means of doing so isn't optimally compatible with the cell, therefore creating molecular by-products that might compromise the integrity of that cell.
Depriving the body of nutritious carbohydrates probably isn't always the choicest best option considering the integral role it plays in cellular health.
If an individual wants to learn more about how much carbohydrates their body needs, it might be beneficial to moderate macronutrient consumption. Tracking macronutrients will both increase productivity while helping to maintain vital systems in the body. Learning why carbohydrates, fats and proteins are important is helpful if an individual is tracking macronutrients. It is also important to understand which types of macronutrients are suboptimal, such as processed foods. Moreover, there's no standardized model for health because it's disparate for each person.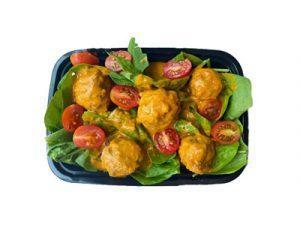 Diets tend to seek a unilateral outcome, and sometimes achieve unpredictable results. By tracking macronutrients, individuals can take an active role in personal health that takes more into consideration, and meets a more predictable, holistic end. Regardless, what is understood is that the process of achieving optimal health is dependent upon maximizing potential by consuming sufficient nutrients to meet physiological requirements without need for compensation. Cells are their own ecosystems, comprised of components that have requisite means of functionality. Such is the human body, which requires adequate exercise, sleep, and nutrients to achieve healthy equilibrium. Bottom line, look before you leap. Consider the role diets play in your health holistic, and do your research.